Go Back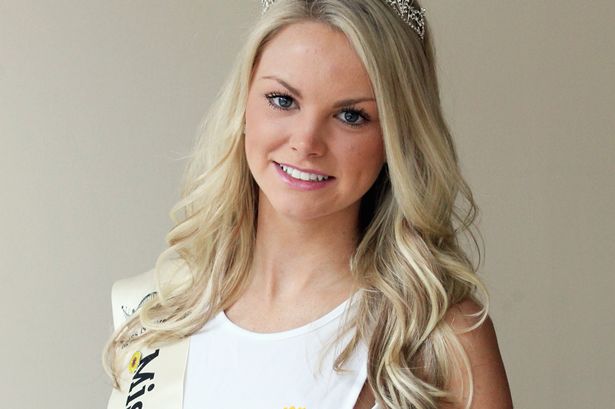 21st May 2012
​Rachelle Graham takes 2012 Miss Newcastle Title
SWAPPING cappuccinos for the catwalk and racing cars for a crown, Rachelle Graham took pole position in this year's Miss Newcastle contest.
The 21-year-old motorsport fan raced to the head of a field that included her own younger sister – and did one better than last year, when she came second in the competition.
But Rachelle, who runs Poppy's coffee shop in Ponteland, with her sister Emma, had to wait until the next day to share the good news with some members of her family – as her dad and brother were half the world away.
Rachelle, a British Touring Car Championship grid girl who once dated Torro Rosso's French Formula One star Jean-Eric Vergne, said: "My dad and brother are out in Japan racing at the moment, and because of the time difference they didn't know I'd won until the next day."
Her dad Les used to be a rally driver, while younger brother Matthew, 15, is reigning world KF3 go-kart champion. My mum was over the moon, and I hope I've done them proud," said Rachelle.
"I think there was only one point between first and second and only one point between second and third.
"This is something I've always wanted to do, and I'm now looking forward to representing the region.
"I'll be doing a lot of charity work in the next year, particularly for the Sunshine Fund, and I hope that will include a sky dive. I'll do whatever I can to help and I hope it will also make the people of Newcastle proud."
The County Durham beauty took top spot, ahead of Newcastle United Women's Football Club's defender Stephanie Lorraine, from Whickham in Gateshead, and Jarrow beauty therapist Megan Brennan.
Stephanie, 19, had a successful season with the lady Magpies, the team winning their league and gaining promotion back to the top flight.
Megan, 17, meanwhile suffered tragedy last August when former boyfriend Joe Daly died after being hit by a Metro train near Jarrow station.
To celebrate her win, Rachelle will jet off to the Monaco Grand Prix tomorrow, where she plans to "party with the Formula One drivers".
As winner of the competition, Rachelle will go into the final of Miss England 2013, which in turn could lead to an appearance in Miss World.