Go Back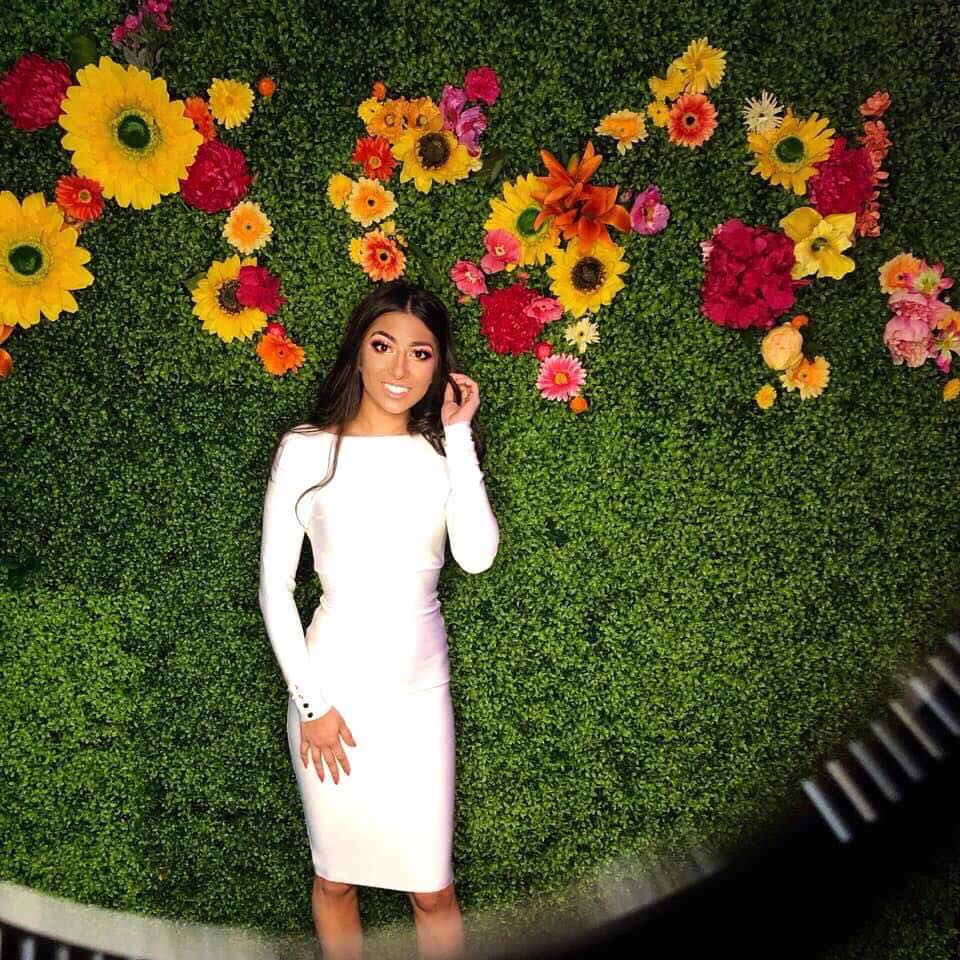 18th Jun 2019
Introducing Miss Newcastle 2019... Monet Grant
What does it mean for you to win Miss Newcastle?
It means the world to be crowned Miss Newcastle 2019. I honestly think it's a shame there can only be one winner as every single one of the finalists this year have been amazing, each girl has brought something different with their beauty, values, hard work and devotion to this worthy cause.
The Miss Newcastle title will allow me to continue with charity work that is close to my heart along with supporting and raising awareness of the amazing charities Miss Newcastle and Miss England have supported in the past, future and present , the platform will allow me to bring these causes to a wider audience.
Children's charities have a big space in my heart. Working in the nursery I am lucky to participate in their growth and development.
After travelling to India and seeing the poverty in certain areas, my eyes were opened. I found the smallest of things, for example a new toothbrush, brought sheer joy and grins from ear to ear, these children had very little but still found happiness in play and the safety of school, which made it all the more important to create a happy and safe environment for them. We don't have to travel to other parts of the world to to find child poverty there are many children that need our help in our own towns, villages and communities.
Miss Newcastle empowers young females and this platform will open up new opportunities and allow me to raise awareness on causes close to my heart and share my experiences which hopefully will encourage other young girls to follow in my footsteps.
Tell us about you...
You'll always find me working on a creative project or frantically scribbling ideas down when inspirations strikes. I am currently studying Interior Design at University, which satisfies my need to make everything from a plaster to a statue glam.
In my spare time you'll find me creating bespoke items at home or in the University workshops, having access to the workshops has really come in handy during my fundraising over the past few months.,. allowing me to create props for my themed charity events.
When I'm not at University I work in a Private Day Nursery where my creativity is really put to the test, I am always coming up with fun crafts, games and themed areas to keep the children amused and to spark their imaginations. They really are my most demanding critics.
Why did you enter Miss Newcastle?
I've always loved a challenge and think pushing my self out of my comfort zone will build character, confidence and really help me achieve greater things in life. I have been brought up with core values to appreciate everything I have and to care and value others, by always giving back as much as I can, unfortunately, not everyone in the world is lucky enough to have a loving family, good health and three meals a day. Charity has always played a big role in my life and I'm constantly giving back to the wider community wherever possible. In the past I've hosted various charity events from craft stalls to Hawaiian Tiki themed parties.
I believe you should go for every opportunity that presents itself to you in life and relish the journey while respecting and caring for others along the way. Prior to joining Miss Newcastle I raised £5k and travelled to India to help build facilities in a school for children with very little, it was an extremely emotional journey and the happiness and joy on the children faces will stay with me forever. Miss Newcastle isn't just a shallow beauty pageant it has charity work and a bigger cause at its core.
Miss Newcastle brings together all the elements I hold close in my life, a little bit of glitz and glamour along with hard work for an extremely good cause.
Describe the fundraising you in the lead up to the final...
I have enjoyed every single step of my Miss Newcastle journey and being an ambassador for The Sunshine Fund. During my Miss Newcastle journey I have worked hard to raise as much awareness and donations as possible. I've raised money in all sorts of different ways and I have thoroughly enjoyed each and every one and have appreciated the people who gave me their time and money whilst I bag packed at various supermarkets, collected at events such as Newcastle Racecourse and Gateshead Beer Festival, hosted raffles, put on numerous Sunflower themed bake sales to spread a little sunshine and a Masquerade event.
I have loved meeting so many interesting people and enjoyed every interaction with the many characters I met on my journey, I really enjoyed talking to people and helping spread the word about the good work the Sunshine Fund do. I wouldn't have entered Miss Newcastle if it was simply a pageant based on beauty alone, I have truly enjoyed raising money for the Sunshine Fund and I am just so happy to have been introduced to such a deserving charity that I would have continued to support regardless of the outcome.
What has been the highlight of your Miss Newcastle journey?
In my wildest dreams I never thought I would be considered for Miss Newcastle never mind spending the last few months with such an amazing group of girls. I honestly don't think I could pick just one thing as my highlight as I have genuinely loved every second of it!
Thank you's...
If I was to list all of the wonderful people who have helped me on this journey I would be here all day, I would just like to take this opportunity to give a heartfelt 'Thank you' to everyone who donated, supported and helped me over the past four months.
My family and friends have been there throughout this experience along with my long suffering, yet biggest supporter my boyfriend Josh, his family and his selfless best friend Alex. Everyone has been amazing helping in any way they could, from donating money, donating raffle prizes to supporting at events. I do have to give a special thank you to Josh and Alex who gave up their weekends to help me bag pack!
Finally I'd like to thank Rachelle and Vicky for being our Miss Newcastle parents and making all of this possible!
Monet will now represent Newcastle at the Miss England Finals in 2020!