Go Back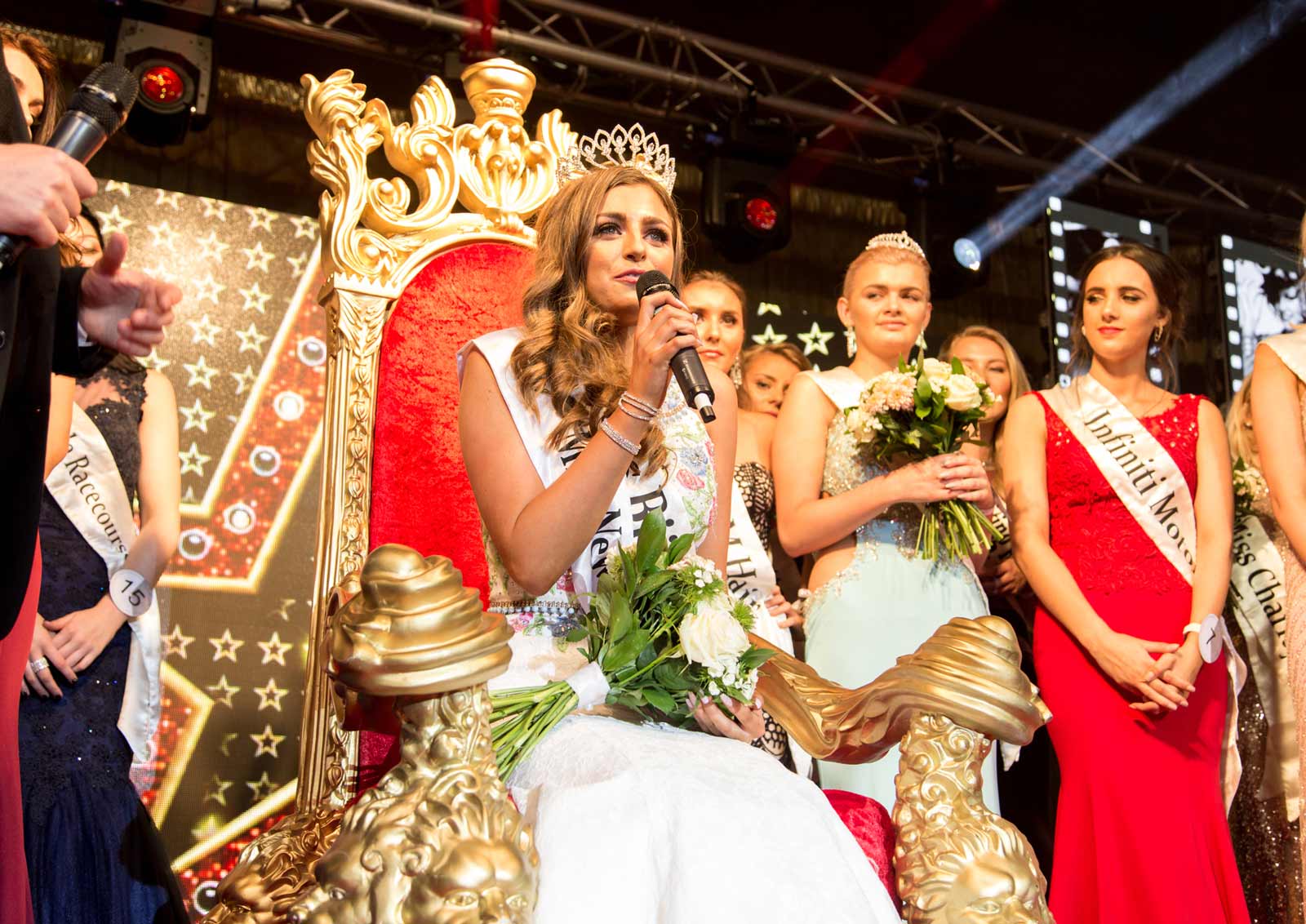 3rd Jun 2017
Miss Newcastle 2017 reveals her mission to go from catwalk queen to crime solver
Student Alisha Cowie, 17, saw off the competition to win the Miss Newcastle crown at the Civic Centre on Friday night.
Hopeful teenager Alisha Cowie's dreams were shattered when she failed to make the cut for Miss Newcastle 12 months ago.
Fast forward a year, the 17-year-old brunette beauty is celebrating after taking the tiara in a glitzy ceremony at the city's Civic Centre.
New College Durham student Alisha went toe-to-toe with 19 girls all vying to seize the glamorous title on Friday night.
And after being crowned Miss Newcastle 2017, Alisha admits it is yet to sink in.
"I'm on cloud nine - I still can't believe it," she said.
"I was just so shocked when it was announced, all of the girls were really nice and it was a tough competition.
"My mam was live streaming it all on Facebook and they all came running to the stage when it was announced.
"Everyone is over the moon for me, my auntie was crying when she found out."
Alisha, from Spennymoor, County Durham, dusted herself down from last year's disappointment and took her place in the final after qualifying through the heats as Miss Bijoux.
The jubilant teen was cheered on to success on the night by mam Amy May, 37, gran Gloria, 64, 13-year-old brother Oliver May and her boyfriend Jordan Turnbull, 18.
Alisha stepped on to the catwalk first for both the evening wear and swimwear rounds, and she believes last year's setback fuelled her desire this time round.
She said: "I feel like it was good to go first. I was focused on myself, and not thinking how well the other girls were doing or 'I can't do that'.
"Last year made me more determined to build myself to do it this time. I've wanted this ever since.
"Missing out last year definitely helped. I think if I had made it through I would have entered again this year, but it really motivated me."
Alisha has just completed a diploma in Health and Social Care, and the part-time model has already completed shoots for Jet2 and Aston Martin.
She is set to start a three-year course in Crime Scene Investigation and Forensic Science at Teesside University, but insists she will continue to model in her spare time.
She added: "Hopefully I will join the police force and work in crime scene investigation, but I'll definitely will continue my part-time work.
"While I'm at university I will also do my best to do as much as I can for the Miss Newcastle organisation and the Chronicle Sunshine Fund."