Go Back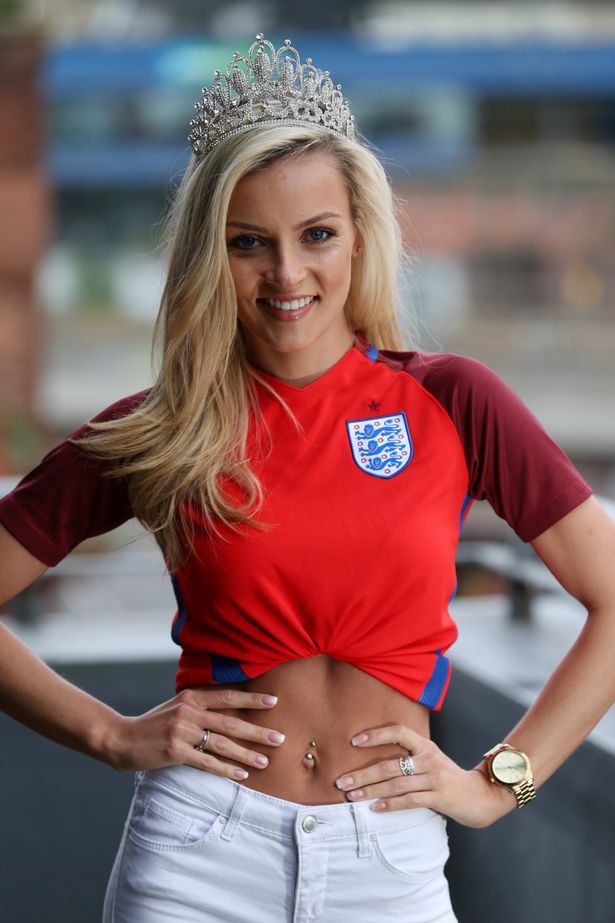 23rd Jul 2016
Miss Newcastle Vicky Turner shines as she is pipped to the post in Miss England final
Northumbria University student wowed judges at the national competition but was narrowly beaten into second place
Miss Newcastle Vicky Turner was narrowly beaten to the national crown at a glamorous event in Southport which saw 50 hopefuls strut their stuff on the catwalk.
The Northumbria University student finished second overall after impressing the judging panel with her singing.
Gone are the days of girls being judged entirely on their looks.
Instead contestants take part in qualifying rounds including an eco-fashion show, where the girls are charged with creating their own outfits from recycled material.
Vicky Turner who is competing in Miss England
Vicky opted for an England-themed outfit.
After the first 10 finalists had been picked, it was down to the judges to complete the final 20 at the Southport Theatre and Convention Centre.
And Vicky's name was first to be announced - an indication of how much she had impressed the panel.
She said: "The final was amazing, just something else. I just can't describe it.
"I had felt confident on stage but you never know what the judges are going to be looking for. So I was really happy to be the first name they chose.
Vicky Turner who is competing in Miss England
"My mum was there with family friends and my sponsors Bijoux were also there cheering me on. It was all crazy and it hasn't sunk in yet. Everyone is saying congratulations but I'm in a world of my own.
"Already everyone is telling me to enter again next year."
Vicky made a big splash at the event and was approached by several modelling agencies about future photoshoots.
With one year of her journalism degree remaining, Vicky - who is pursuing a career in TV - is now thinking of what comes next in the modelling world.
She said: "It has been a whirlwind year. This competition has been a long time coming, it's taken a lot of preparation. Every girl has put a lot of work in.
"There was hardly anything between me and the winner, it's so annoying! I've still got my final year of university to finish but I'll wait a few months and see how I feel.
"But it's been the best year of my life and this is just the start."
Miss Preston Elizabeth Grant was the overall winner.
She will now go onto the Miss World final with the chance to win the £76,000 prize.