Go Back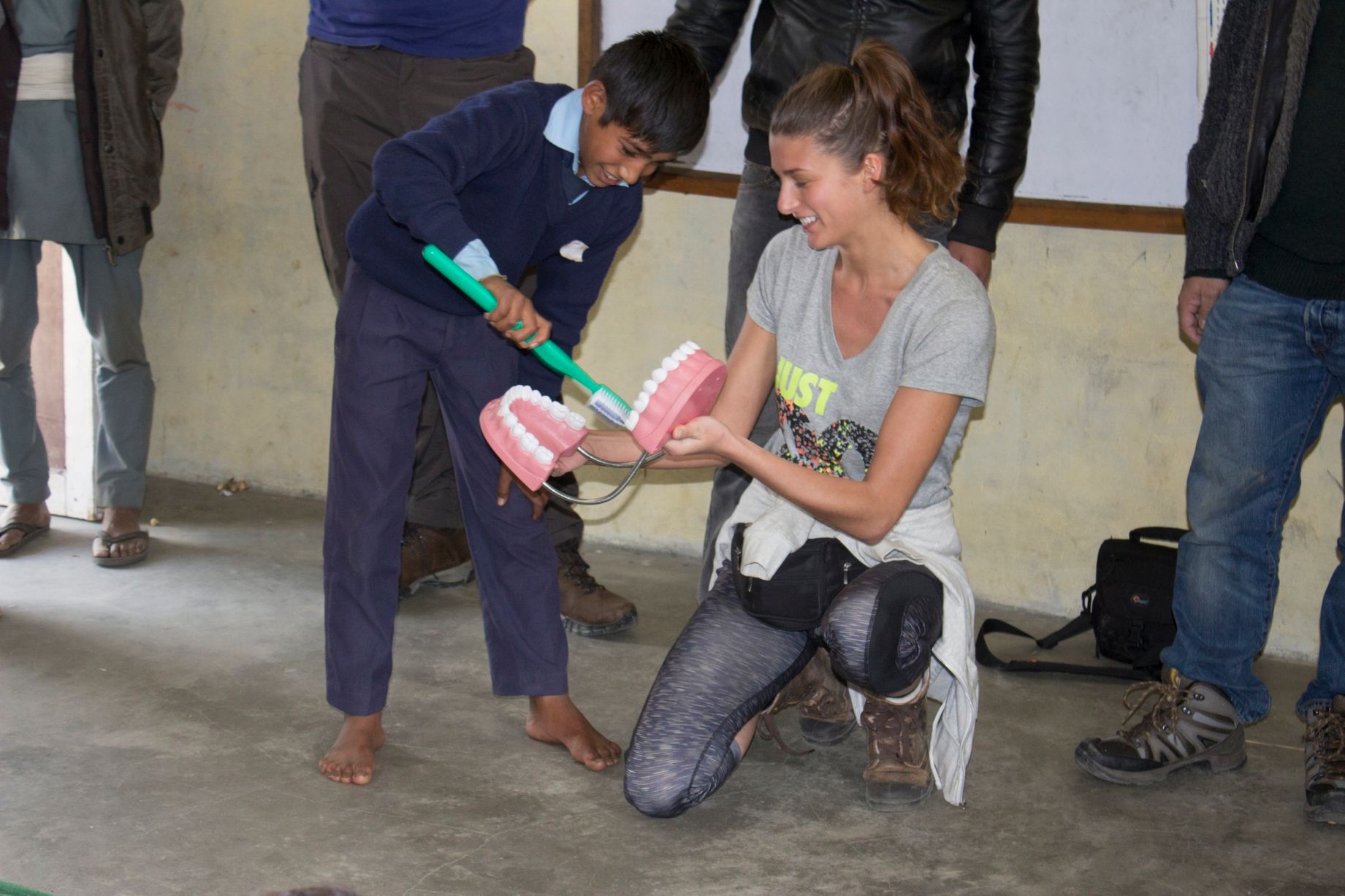 14th Feb 2015
Nepal charity trip changed my life
Miss Newcastle's Ashley Gittins travelled to Nepal with dental care charity Smiles Across Nepal to help teeth youngsters oral hygiene
It's a far cry from a world of photo shoots and make-up artists but one Miss England contestant ripped up the rule book for a two week spell helping people in one of the world's poorest countries.
Miss Newcastle, 24-year-old Ashley Gittins, is in the running for the Miss England crown having made it to the semi-finals of the contest.
On January 24 she packed her bags and travelled to Nepal for a two week spell working alongside dental charity Smiles Across Nepal.
Ashley, travelled along with Tyne Tees Models assistant Maggie Ibbotson, and helped dental surgeons hand out toothpaste, toothbrushes and show children how to brush their teeth.
She said: "This was the furthest I've ever travelled and I grabbed the opportunity with both hands.
"This was something I'd never do on my own.
"We were in two outreach centres in villages 3,000ft above sea level - it was so remote.
"We didn't have hot water the whole time we were there.
"But it was one of the most rewarding experiences I've ever had."
Maggie added: "We joined the dental surgeons, we were giving out toothbrushes and toothpaste to help teach children how to brush their teeth."
Smiles Across Nepal provides free dental care for people living in the country which is not only one of the poorest in the world, it also has one of the poorest health care systems.
Ashley, from Newton Aycliffe, County Durham, was crowned Miss Newcastle 2014 at a glittering ceremony in Newcastle Civic Centre in June.
The Teesside University business management undergraduate said the trip has changed the way she looks at life and said she would definitely consider a return to the region.
She added: "I'm finding it hard to get back into every day life.
"It really makes you appreciate what we have.
"We had no hot water the whole time we were out there.
"We helped the children apply fluoride to their teeth and we were teaching them how to brush their teeth, they absolutely loved it."
While Ashley helped educate the youngsters volunteer dentists carried out surgery with tooth extractions and fillings among the treatments offered.
Ashley, who has been modelling since the tender age of 16, told The Sunday Sun: "Being in Nepal, it's really got to my heart.
"I got a taste of what you can do when you really give it 100%."
The full-time model is preparing for her Miss England semi-final in June but said she will be holding a Nepal-influenced event to help raise money for the charity.
She added: "While we were there we went to Kathmandu and we bought some Nepalese clothing and brought it back.
"We're hoping to put on fashion show to help raise more money for Smile Across Nepal.
"I do quite a bit of work for Tiny Lives in Newcastle and I try to get involved with things for them but on top of that, I'd definitely consider going back to Nepal next year."
For more information on the charity visit www.smilesacrossnepal.com .